Wuyishan Hotels
5 Star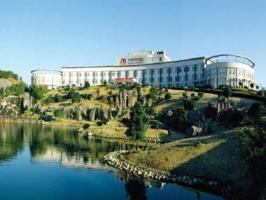 Boasting an extensive and beautiful golf course, Wuyi Mountain Jingmin Golf Hotel provides 5-star accommodation with free wired internet. A seasonal indoor and outdoor pool, tennis courts and a well-equipped gym are also available. The hotel provides free airport transfers. Spacious and air-conditioned, all rooms are equipped with a flat-screen TV, ironing facilities and a personal safe. Some rooms come with a sofa and a private balcony. En suite bathrooms are fitted with a bathtub and free toiletries. Wuyi Mountain Jingmin Golf Hotel is a 5-minute drive from Wuyishan Tourism Area and 2 km from Wuyi Plaza. It is 8 km from Wuyishan Airport and 11 km from Wuyishan Train Station. Huandao Plaza in the city centre is 23 km away. Relax with a massage, or with a soak in the hot tub. Day trips, car rentals and bicycle rentals can be arranged at the tour desk. The hotel also provides a business centre and laundry services. At the 3 on-site restaurants, guests can enjoy Chinese, Western and Asian dishes. Relaxing afternoons can be spent at the hotel's tea house. In-room dining is also possible with room service.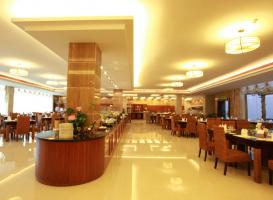 Yuanhua International Great Hotel is the first new listing Wuyishan four-star international hotel foreign tourism business. Xiamen Yuanhua International Group affiliated with the International Hotel, Yuanhua travel agents, evil commerce Limited, Limited Qihua ecotourism enterprises. 2004 won the annual Best of outstanding five-star hotel restaurants, integrity and outstanding enterprises. The body inside the hotel floor, skillfully layout, internal decoration of great beauty that complement each other is the culture of modern architectural art and Wuyi perfect crystallization. \"sincerely welcome all passengers, many P Plus Friends\" Wuyishan Yuanhua International Hotel staff will be safe thoughtful, quality service, accuracy and efficiency standards for your commitment to provide five-star service, will allow you to truly experience the \"home feeling rather\" Yuanhua International Hotel of Nieyuan China with all staff-welcome your presence and stayed.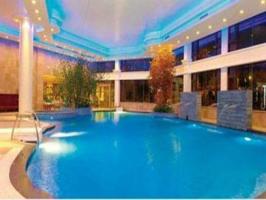 The Wuyi Mountain Yeohwa Resort (Wuyishan Yuehua Jiudian) is located in the Mount Wuyi tourist area facing scenic Dawang Peak and convenient to an 18-hole mountain golf course. The Yeohwa enjoys convenient transportation, only a ten-minute drive from Wuyi Mountain Airport and a 20-minute drive from the railway station. The resort offers various rooms, including superior garden-view suites, deluxe mountain-view suites, mountain-view golf suites and mountain-view family suites. The heated swimming pool, fitness room, spa and massage provide guests with a variety of recreational options. A solid menu of Chinese and western cuisine are served in dozens of dining venues such as Huayuan Chinese restaurant, a café, a patisserie, a bar and a lakeside barbecue. Business facilities include a multifunctional hall and several small conference rooms.
4 Star
3 Star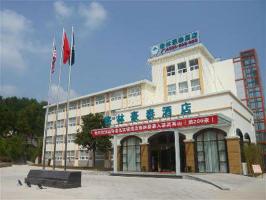 Green House Tefo Built In Wuyi Mountain Scenic Shop is situated in Wuyishan National Tourist Area, 12-min-drive from the airport.Opened in 2009, the hotel has 83 guest rooms and suites.Chess, beauty/hair salon and conference rooms are also available.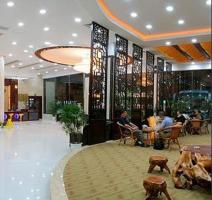 Wuyishan Qinhui Hotel Wuyishan is a 3 stars hotel, will help guests customize the services needed to suit lifestyle and budget. The hotel is situated in Wuyishan Resort.Opened in 2000, Wuyishan Qinhui Hotel Wuyishanstaff with their excellent service ensure your stay will be a fantastic one. Wuyishan Qinhui Hotel Wuyishan is innovated in 2012.Personalized service is the hallmark of this quietly comfortable, recently renovated hotel. The hotel has 5 storeys(floors),128 tastefully understated rooms. Wuyishan Qinhui Hotel Wuyishan accepts payment by cash or by card, Peony Card, Golden Harvest Card, Dragon Card. The hotel is an easy walking distance away from Wuyi Palace, Jade Maiden Peak (Yunufeng), Da Wang Peak, Da Hong Pao, TianYou Peak, Wanchun Garden, Song Dynasty Ancient Street, guest can also take a short taxi ride to. Meanwhile well positioned with distance(Kilometers) to: Wuyishan Airport(8.5km), Railway Station(13.3km), Wuyi Palace(1.1km), Jade Maiden Peak (Yunufeng)(2.8km), Da Wang Peak(1.1km), Da Hong Pao(0.5km), Chongyang Stream(7.3km), TianYou Peak(1.5km), Shui Lian Dong(Water Cave)(3.6km), Wanchun Garden(1.1km), Jiuqu Stream(5.5km), Song Dynasty Ancient Street(1.1km).