Dunhuang Hotels
5 Star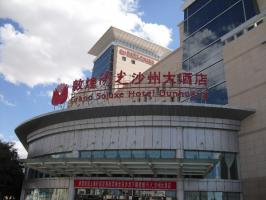 Grand Soluxe Hotel Dunhuang is a 5 stars hotel, which is situated in Dunhuang City Center. The hotel staffs with their excellent service ensure your stay will be a fantastic one.
4 Star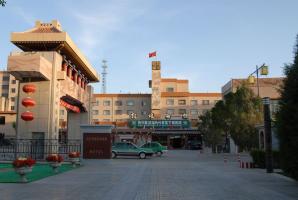 Dunhuang Hotel is the four-star garden-style hotel, has a long history, taking an area of 32,000 square meters. It's close to Dunhuang Pedestrian Street, Shanzhou evening market, Dunhuang Fengqing City and municipal government square. Built in 1978, the hotel has received Deng Xiaoping, Jiang Zemin, Hu Jintao and other 30 some party and state leaders, received former Japanese Prime Minister Noboru Takeshita, former Prime Minister of Singapore Lee Kuan Yew, and more than 50 countries, diplomats and more than 30 countries, military attaches.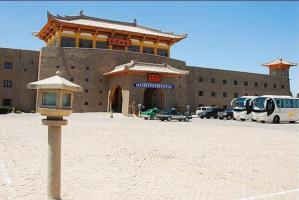 The Silk Road Dunhuang Hotel (Dunhuang Shanzhuang) is a Chinese-Hong Kong joint venture and is the most luxurious accommodation option in town. The hotel captures the spirit of the Tang Dynasty with its unique architectural design - the large rooftops and long corridors of the Han and Tang dynasties; the typical enclosed courtyard style design and mud walls of the northwestern part of China; and the replica of the late Tang, Ming and Qing dynasties furniture. All these work together to recapture the flavor of a bygone era with their simplicity and use of natural building materials.
3 Star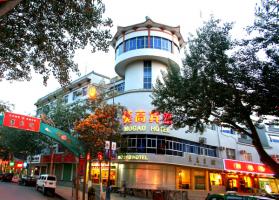 Located at city center of Dunhuang, Mogao Hotel is managed by Chenguang Industry Co., Ltd., has easy access to Mingsha Mountain Yueyaquan scenic area, with excellent location and convenient traffic. It is a hotel gathers the business, travel and entertainment together.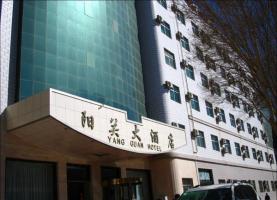 Opened in 2006, Dunhuang Yangguan Hotel is a three-star tourist hotel situated on South Shazhou Road within easy reach of the Commercial Street in downtown Dunhuang. The hotel staffs are superbly trained to ensure all guests' requests receive the utmost care and attention.