Access China Travel is a trustworthy local China travel service & tour operator. With decades of experience and elite team, we specialize in operating guided China tour packages and tailor-made tours for individuals, families and small groups cross China. Contact Us now for China Tour Plan.
Top Destinations & Attractions
Harbin Ice Festival Tours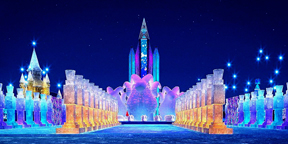 What our Clients Say
Review from:Patrick D
Country: United Kingdom
We had a fantastic time. Our tour guide Eric has been excellent and helpful and he goes out of his way to make sure we had a great time.
More