Guangzhou Hotels
5 Star
4 Star
3 Star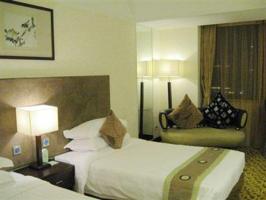 First opened in 1991 and renovated in 2002, the Lido Hotel is in the heart of Guangzhou. Standing on Beijing Road by the famous shopping center, it is quite close to the Pearl River. The hotel is 4.5 kilometers from the railway station and 36 kilometers from Baiyun International Airport. The Lido Hotel includes 300 guestrooms, including standard, superior, business and triple rooms as well as sweets. All guestrooms include international and domestic direct-dial phone service as well as complimentary broadband Internet access. The rooms also include central air conditioning, secure in-room safes, mini-bars, 24-hour hot water and satellite television. The Junhao Seafood Restaurant serves a range of high-quality Chinese food in a comfortable atmosphere, while the Lido Cafe includes delicious Eastern and Western foods along with a fantastic view. Guests can also use the on-site business center, visit the shopping arcade or take advantage of the professional beauty salon.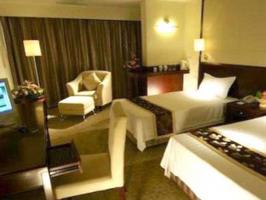 First opened in 1968 and renovated in 2006, the historic Guangzhou Hotel stands in the center of Haizhu Plaza. Its convenient location includes easy access to the famous shopping district and two nearby subway lines. This hotel is 4.5 kilometers from the railway station and 36 kilometers from the airport. This hotel contains some 350 guestrooms, many of which offer river views. All guestrooms include complimentary wired broadband Internet access as well as television featuring pay-per-view movies. The private bathrooms feature jetted bathtubs, separate showers, and bathroom telephones. Rooms are also equipped with blackout drapes for the best possible privacy. The Guangzhou Hotel's two restaurants, the Grand Cloud Palace and the Yindeng Restaurant, serve Chinese and Western food for breakfast, lunch and dinner. Guests can relax at the professional hair and beauty salon, or enjoy recreational facilities such as the sauna, spa, nightclub, chess and card room and karaoke lounge.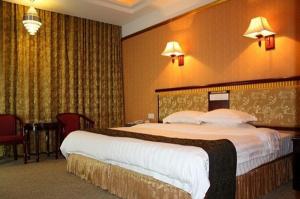 Open in 1989, decorated in 2001, Parkview Square Hotel is located close to the famous Yuexiu Park just 40 km from the Guangzhou Airport and 2 km from the Guangzhou Railway Station. The nearest metro station Gong Yuan Qian is a 15-minute walk from the hotel which can be used to access the far off corners of the city with ease. The central business district where markets, banks and other business establishments lined along the street is easily accessible to the hotel.