Pingyao Hotels
5 Star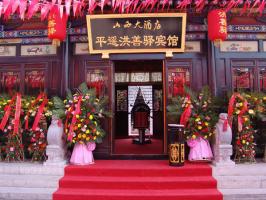 The Hongshanyi Hotel (Hongshanyi Kezhan) is located in downtown Pingyao and boasts a classical architectural style based on ancient Shanxi merchants' residences, constructed in the form of a yuanbao, which symbolizes fortune in China. Guestrooms in this Pingyao hotel include modern amenities like flatscreen TVs with traditional Chinese furniture, including elaborately-carved wooden canopy beds in Superior Suites and Deluxe Rooms. Those doing business in Pingyao can make use of the hotel's meeting room.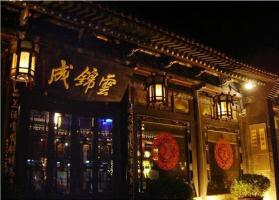 The Pingyao Yunjincheng Hotel (Pingyao Yunjincheng Minsu Binguan) is located on West Avenue, adjacent to Ri Sheng Chang Draft Bank, Ancient City Wall and Mingqing Street attractions. Rooms of this Pingyao hotel are equipped with 24-hour hot water, air conditioners, TVs, phones and broadband Internet access. Dining outlets include a Chinese restaurant and Western restaurant. The lobby bar features local cuisine.
4 Star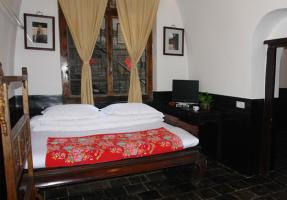 It was opened up on the basis of the family courtyard of a Shanxi merchant named Hou Wangbin. It was built in 1736, consisting of 6 courtyards, including the house owners' yard, the servants' yard, the study yard, the yard of carriages and horses and a garden. The lanes connecting the six yards are paved with flag stone. Each of the courtyards is an intact Siheyuan decorated with delicate arches and exquisite carvings. The hotel is scientifically converted based on the original constructions, equipped with bathrooms, communication devices, internet access and other modern facilities. It is a combination of the past and modern. With the location in a serene lane, it is only 3 minutes' walk from the hotel to the flourishing business street.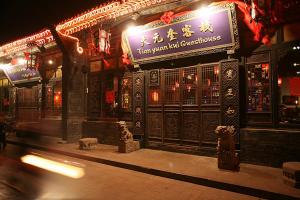 Any trip to Pingyao should include a visit to the Ri Shengchang Money Exchange Museum and a stay at the Tian Yuan Kui Guesthouse. The Tian Yuan Kui Guesthouse, which is in the heart of the old city, was built in 1791. During the Jin & Shang Dynasties it was a prominent area enjoying an economic boom, and it is popular again today. On entering the Tian Yuan Kui Guesthouse you will be swept back in time. The classic architecture, courtyards, stone lion carvings, Ming & Qing style furniture, red lanterns and fragrant tea by candlelight, all adding to the memorable experience. At the same time, modern facilities, such as colour TV, air conditioning and clean, tidy washrooms with western-style toilets, are provided.
3 Star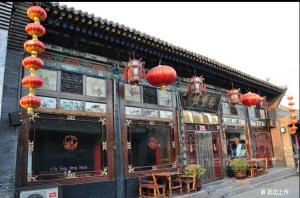 Yu Feng Heng Hotel is located in Pingyao old town's most prosperous section--Chenghuangmiao Street, next to Ming Qing Street, Jinjing tower, Wen Temple, Chenghuangmiao, and old county government. Yu Feng Heng Hotel was built on the former structure of Yu Feng Heng Hotel, which was famous for its scholar atmosphere during Qing dynasty's Guangxu period. In recent years, the hotel has been decorated and equipped with the modern amenities of air conditioner, color TV, bathroom, etc. Mrs. Qian Xiulan, wife of the hotel's boss, Liu Hailong, is Pingyao's celebrated entrepreneur and is honored by Shanxi province's local Women' s Association. Welcome to Yu Feng Heng Hotel! The hotel was last decorated in 2006.