Tibet
Tibet spans the world's largest and, with average heights of over 4,000 m, also the world's highest plateau. The Tibetan Plateau also spans most Qinghai, western Sichuan provice, northern Yunnan, and lastly southwestern Gansu. Consequently, Tibet is often referred to as the "Roof of the World". Parts of the region (northwestern region) are so remote they remain uninhabited to this day.

Often referred to as the top of the world, Tibet is a land of mysterious beauty. It is known for its amazing culture and incredibly warm and friendly people. Due to the difficulty of reaching Tibet in the past, its culture grew independent from outside sources and over centuries developed into one of the most beautiful and enchanting on earth.

Tibet is an extraordinary destination. A Tibet Tour is one that will never be forgotten. Tibet is rich in both religious and natural sites. Throughout Tibet there are ancient palaces, temples, monasteries, and lamaseries which are beautifully designed and painted. The Potala Palace, located in the center of Lhasa City, the capital of Tibet is known throughout the world for its imposing design and treasures located inside, where is hallowed by khatag, Buddhist devotees and scholars.

It is also blessed with an incredible topography dotted with numerous rivers, lakes, prairies, valleys, forests, and stunning snowcapped mountains and offers both imposing and beautiful views of the incredible natural wonders.

The people of Tibet are famous for their warmth and hospitality. They welcome all visitors and are more than happy to invite visitors to dinner. Their houses are extremely beautiful and an evening spent with aTibetan family is an unforgettable experience. Travel to Tibet to learn about the Tibetan way of life, culture, food, history, religions and the artistic buildings and monuments, you can admire the cloud-kissing Himalayas, watch sunrise at the Mt. Everest Base Camp, view the deepest canyon in the world by a cruise ship, and find the interesting facts about Tibet. In almost any corner of Tibet, you can enjoy wondrous experiences.
Tours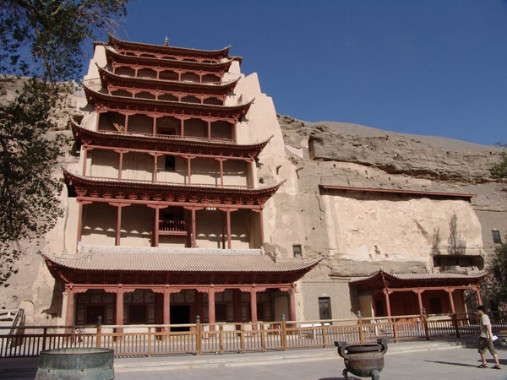 Urumqi

→

Turpan

→

Dunhuang

→

Jiayuguan

→

Lanzhou

→

Xian

→

Kunming

→

Dali

→

Lijiang

→

Lhasa

→

Emeishan

→

Leshan

→

Chengdu

16-day Xinjiang Gansu Yunnan Sichuan Tibet Tour tour to visit Urumqi, Turpan, Dunhuang, Jiayuguan, Lanzhou, Xi'an Kunming, Dali, Lijiang, Lhasa, Leshan, Chengdu in Northwest and Southwest China and more....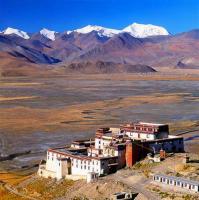 Shanghai

→

Guilin

→

Yangshuo

→

Chengdu

→

Lhasa

→

Xian

→

Pingyao

→

Beijing

This 17 days China memory tour package for visitor lifetime joy to see the Bund Shanghai, Guilin Li river, Chengdu Panda, Xian Terra Cotta Army Warriors, Lhasa Potala Palace, Pingyao Ancient City,Beijing Great Wall and more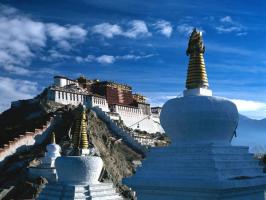 Shanghai

→

Guilin

→

Yangshuo

→

Chengdu

→

Lhasa

→

Xian

→

Beijing

The impression China tour package covers the Bund Shanghai, Guilin Yangshuo Li River cruise, Chengdu Panda Base, Lhasa Potala Palace, Xian Terracotta Army Warriors, Beijing Great Wall and more top China sights.
Attractions
Hotels
Tips
Photo GalleryCulture Facts
Comments