Fujian
Historically, Fujian has been one of the more prosperous and outward-looking provinces of China. Fujian has a higher proportion of Muslims than most areas of Southern China due to the history of trade via the Maritime Silk Road, and quite a few Christians since it was a focus of 19th century missionary activity.

Agriculture is also important; in particular, Fujian produces a great deal of tea notably some excellent Oolong teas. As a coastal province, Fujian is much involved with the sea. Fishing and fish farming are important industries and the local cuisine emphasizes seafood.

A visit to Fujian is rewarded with the Hakka earthed buildings, Fujian music, Fujian cuisine, Fujian tea, religions, local operas, South Shaolin Kung Fu, Fuzhou bodiless lacquer wares, Shoushan stone carvings, A-ma belief, traditional garments of the Hui'an women, Mt. Wuyi, Gulang Island, and many other scenic areas. All elements in Fujian have created visitors a profoundly ethnic and cultural impression.
Tours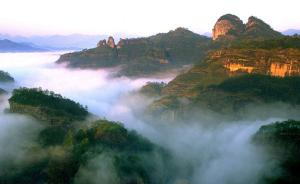 Xiamen

→

Wuyishan

The Fujian tour bring you to visit various tea plantation on the farm and taste from Anxi Tieguanyin Tea (Oolong Tea) to Wuyishan Rock Tea and Red Tea.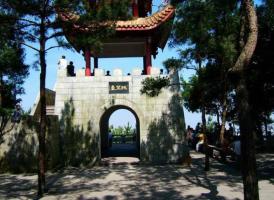 Wuyishan

→

Fuzhou

→

Quanzhou

→

Xiamen

The 7 days China Fujian Taste Tour for tourist tea culture and nature interests to visit/view Gulangyu Island in Xiamen, Rock Tea in Wuyishan Mountains, Fuzhou Drum Mountain, Meizhou Mazu Temple, Quanzhou culture and more...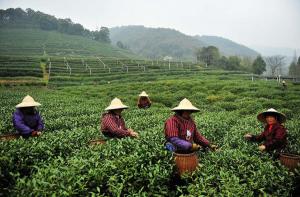 Shanghai

→

Hangzhou

→

Wuyishan

→

Xiamen

→

Anxi

→

Xishuangbanna

→

Yunnan

This 12 days China Tea Tour thru Shanghai Hangzhou Xiamen Wuyishan Yunnan Pu'er for Chinese tea culture & tea business to visit Dragon Well Longjing Tea, Anxi Tieh-Kuan-Yin, Wuyishan Rock Tea, Da Hong Pao and Yunnan Pu'er Tea and more....
Attractions
Tips
Photo GalleryComments