Datong
Datong is a prefecture-level city in northern Shanxi province, People's Republic of China, located in a basin at an elevation of 1,040 metres (3,410 ft) and bordering Inner Mongolia to the north and west and Hebei to the east. It had a population of 3,318,057 at the 2010 census of whom 1,629,035 lived in the built up area made of 3 out of 4 urban districts, namely Chengqu, Kuangqu and Nanjiao. The Hanging Monastery outside of Datong.

Datong is a small city with little experience with foreigners. People here are friendly and curious, and will definitely stare at foreigners. For simple entertainment, stop at a chuanr (meat on a stick) stand near Red Flag square, or Red Flag square itself and chat up the locals.

As of spring 2013, the city is overwhelmingly under construction, and shows no sign of completion anytime soon. Many streets are being torn up while buildings are being torn down; rubble and debris is littered all over the city. Expect taxi rides to take strange, roundabout routes because of the poor roads. Other than the city walls, there is not much to see in the city itself.
Tours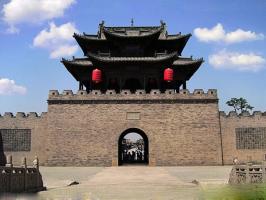 Beijing

→

Datong

→

Taiyuan

→

Pingyao

→

Xian

→

Luoyang

→

Zhengzhou

→

Shanghai

Discover the great ancient Chinese civilization with series of top amazing sights and experience of culture and history in China!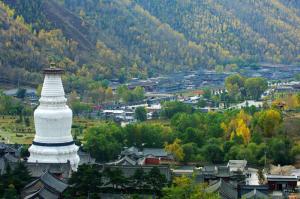 Datong

→

Wutaishan

5-day Datong Mt. Heng Mount Wutai Tour to visit the world heritage sites Yungang Grottoes and Hanging Temple in Datong, we drive to Wutaishan Mountain to view more religious temples in 5 days. They are all the must-see things that over 1,000 years history.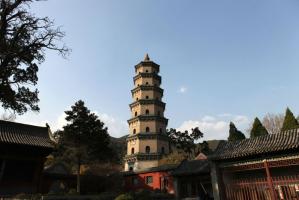 Taiyuan

→

Datong

→

Pingyao

→

Wutaishan

Shanxi is not only the capital of coal in China, but also homes to many amazing historical and cultural sites Pingyao Ancient City, Yungang Grottos, Wutai Mountain, Qiao Family's Compound... which are listed as the world heritage sites by the UNESCO. Take this 7-day trip in Shanxi and view the best of the province!
Attractions
Tips
Photo GalleryComments